Pre-shipment inspection is the last link about production quality assurance. It is the one of the most effective inspection to conform the whole shipment quality level and customer product requirement.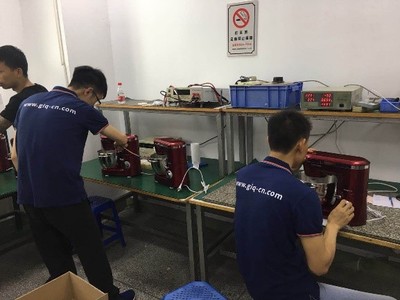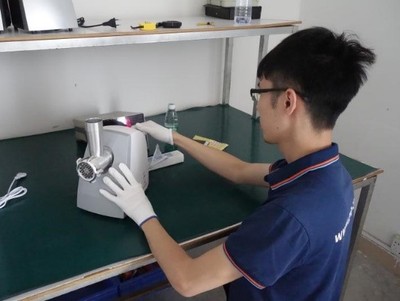 In normal, in order to make sure the production reliability, pre-shipment inspection should be performed after production 100% finished. And the samples are randomly selected from the massproduction according to the standards MIL-STD-105E or BS6001. The defectives are judged according to the AQL (acceptable quality level) also in the standard MIL-STD-105E or BS6001. Refer to the form as below: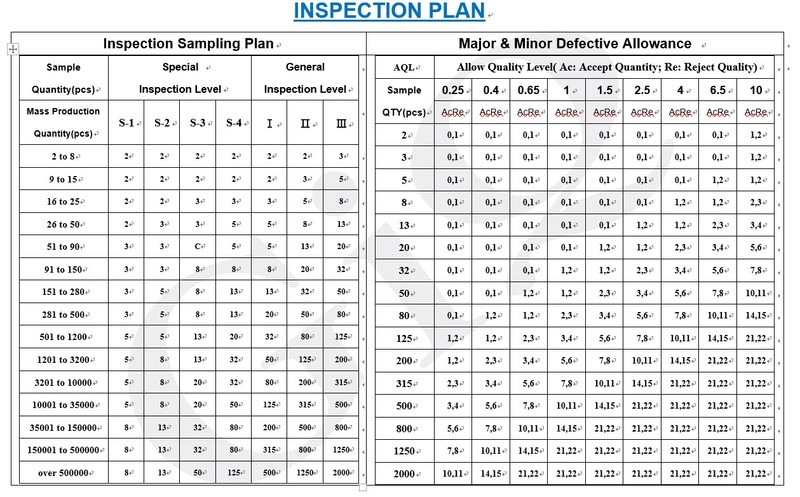 Different products different countries areusing the different safety and performance standard. Our engineers/inspectorsare doing the inspection according to the customer requirement, regulatorrequirement and our professional inspection skills. We are not only check the safety issues; we also do the performance test base on the using (it call FFU:Fit for using). After inspection, we will issue a detailed report to make the customer understand the product information and quality level clearly, and the customer can give the final decision based on the inspection report.
You could download the sample report on the home page. The inspection sections what we are doing is as below:
·Warehousing & Quantity
·Workmanship
·Style, Color & Documentation
·Shipping Mark & Packaging
·Field Test & Measurement
· Other Special Requirement